Designing a Modern and Functional Kitchen for Ultimate Comfort and Enjoyment
The kitchen we designed for our clients stands out for its functionality and beauty. The combination of high-quality materials, strategically placed lighting, and the layout of the elements allows for an efficient and enjoyable flow in the space. The black granite countertops contrast with the light wood cabinets and create a modern and welcoming atmosphere. Additionally, the state-of-the-art appliances provide a comfortable and effective cooking and cleaning experience. Together, the kitchen we designed is a place where our clients can enjoy cooking, entertaining, and spending time with their loved ones.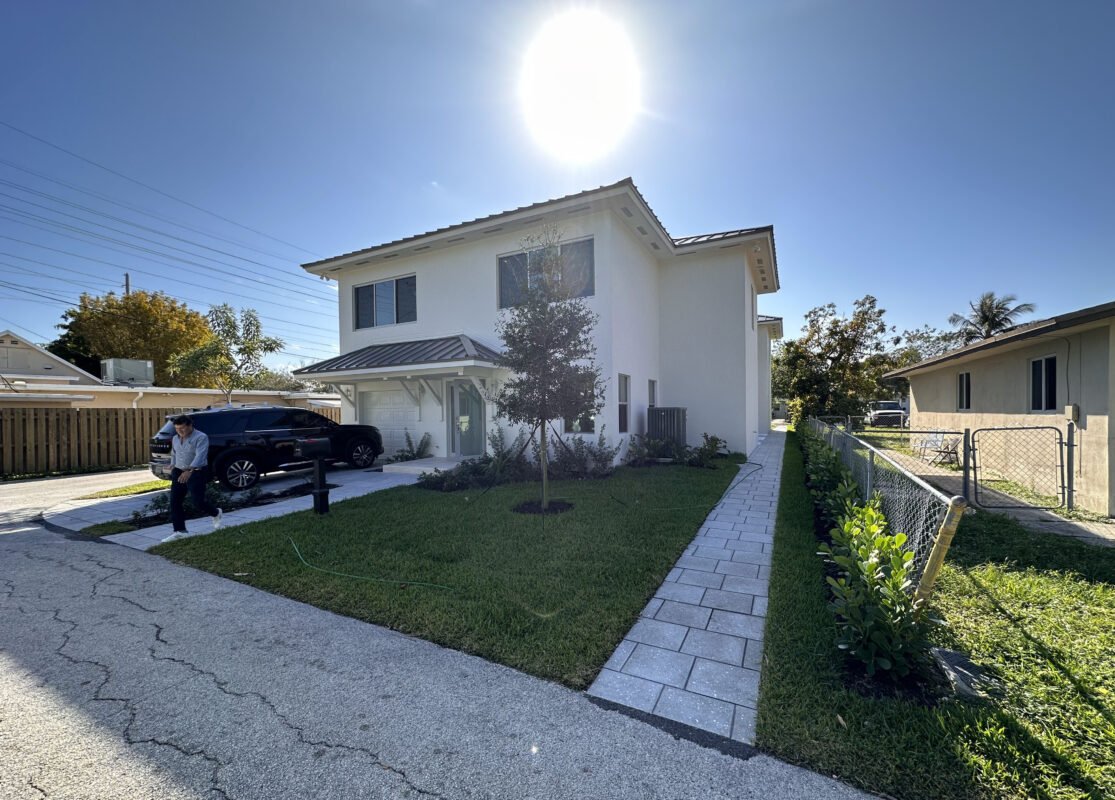 Creating a Striking and Harmonious Exterior Design for Timeless Elegance
The exterior design we created for our client's building is a striking mix of modern and traditional elements. The use of natural stone and sleek glass panels creates a sense of elegance and sophistication, while the unique angles and shapes bring a contemporary edge to the design. The subtle color palette of grays and creams complements the surrounding environment and allows the building to blend seamlessly into its surroundings. The entrance features a large wooden door that adds warmth and character to the exterior design, while also providing a clear point of entry. Overall, the design we created for our client's building is a perfect balance of classic and modern design elements that create a visually stunning and functional space.